Deep ultraviolet for less. The DUV family of lasers offer 224.3 nm and 248.6 nm for fraction of the cost of the competition. The laser is the size, weight and power consumption of a HeNe laser but with output in the deep UV.
The self-contained, integrated, laser controller enables remote computer control for ease of operation and flexible data collection via LabView software. With an input power less than 10 W the need for water cooling and other thermal management issues is eliminated.
The lasers reach full power in less than 20 microseconds from a cold start from any ambient temperature from -10 to 40 °C without preheating or temperature regulation. With output over 100mW and linewidths less than 3GHz or 0.0005nm these are great sources for a wide range of applications.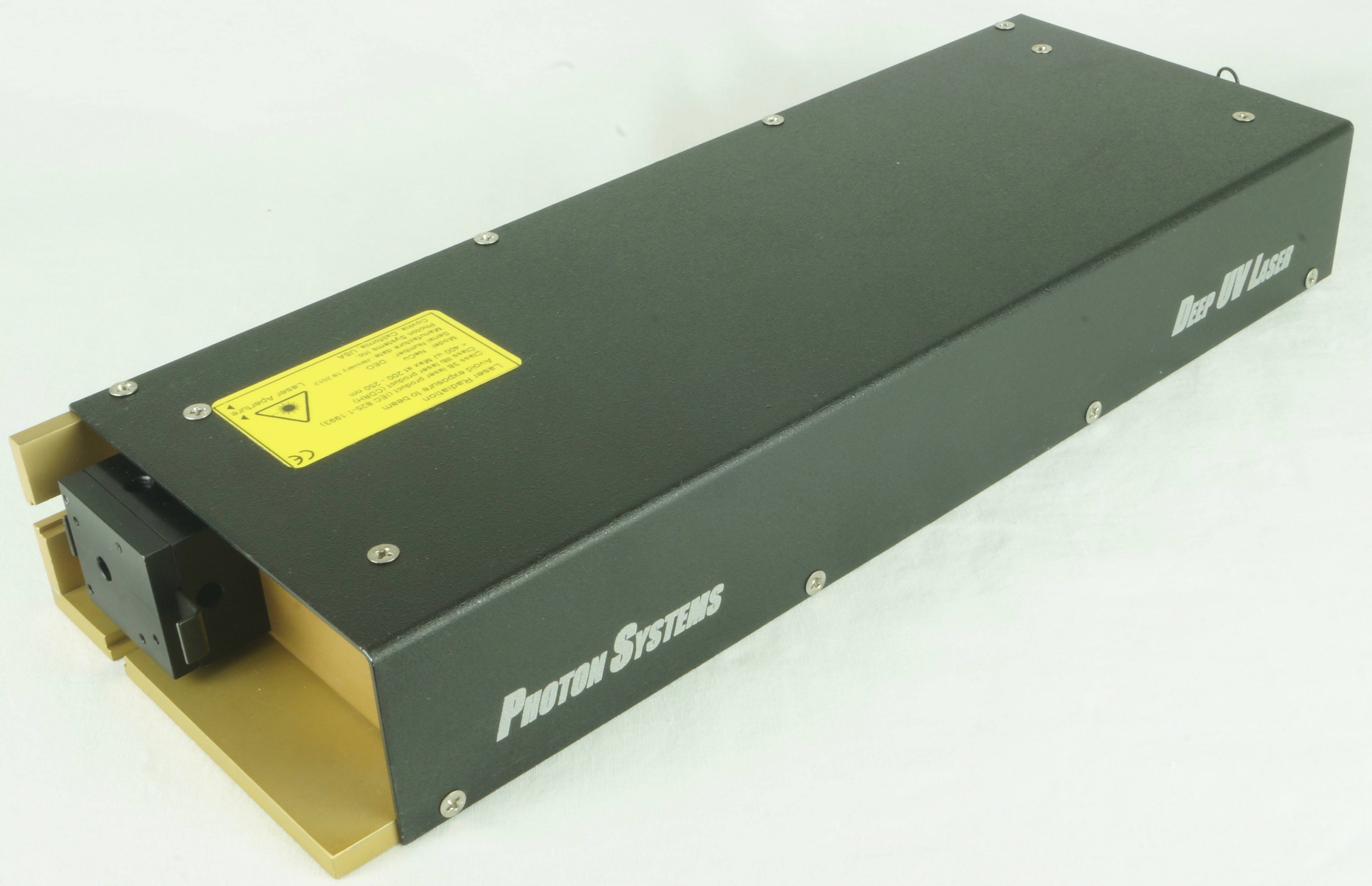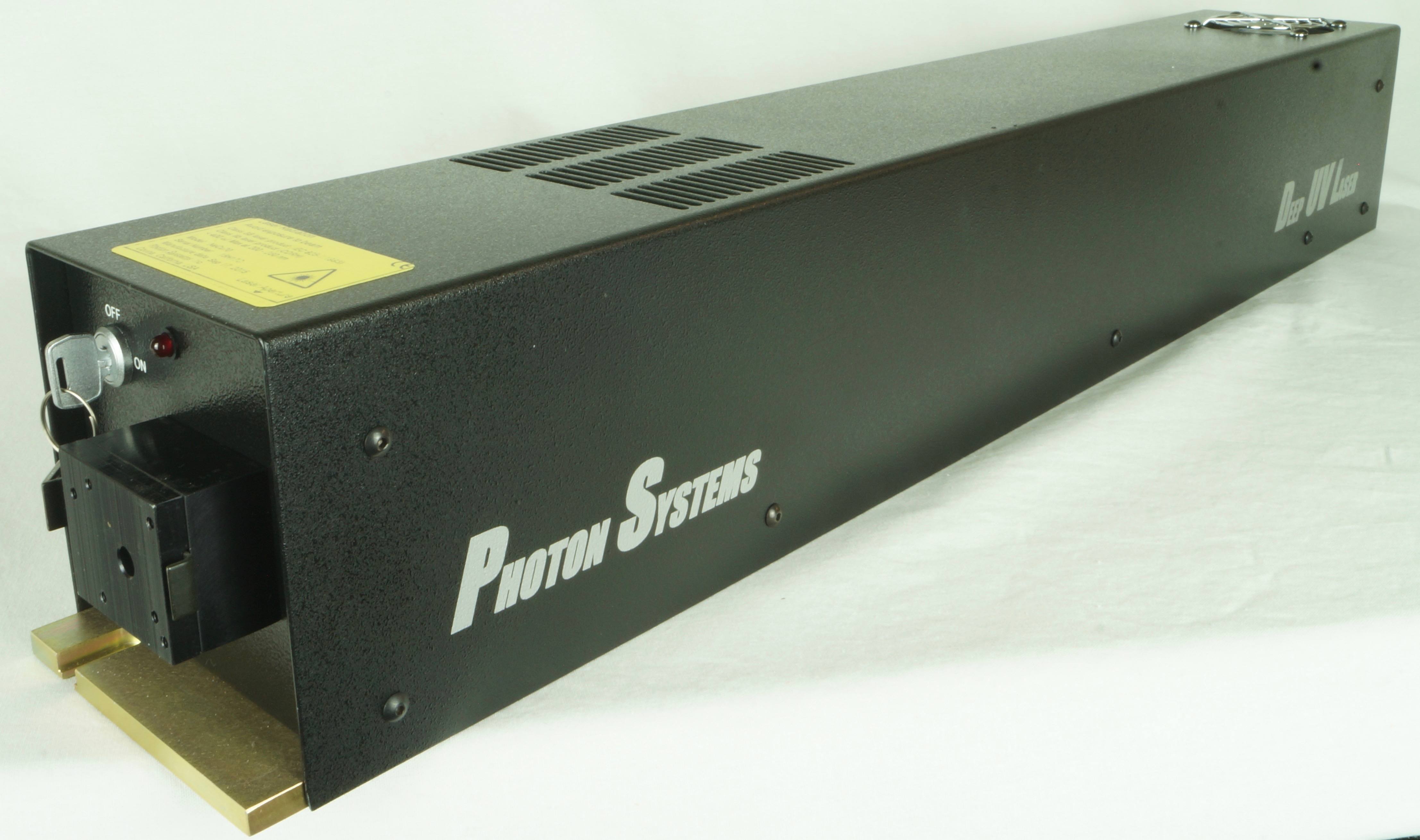 Narrow Line Width

<3 GHz (0.0005nm, 0.5pm, 0.1cm-1)

Random Polarization

Detection signatures insensitive to polarization of target materials
NASA/JPL has picked the Photon Systems DUV laser for the SHERLOC instrument on the Mars 2020 lander.
Commutated operation is possible with our type of laser because of the fast time constant between application of voltage and laser output associated with our transverse hollow cathode glow discharge design.
Capillary electrophoresis (CE) is a separation technology, which can cleanly separate trace samples as small as 1 pL (10-12 L), whether they are ions, small molecules, or large biomolecules. Detection sensitivity has been the primary system limitation for this technology. However, using deep UV laser induced autofluorescence detectors, detection limits are approaching zeptomole (10-21 mole) level.
Keep informed about the latest deep UV developments at Photon Systems by joining our mailing list.
1512 Industrial Park St. Covina, CA 91722-3417