Photon Systems has been developing deep UV lasers and incoherent deep UV sources as well as reflectance, Raman, and fluorescence detectors, sensors, instruments, and systems enabled by these unique deep UV sources since beginning full time operations in 1999. This effort has been driven by an understanding of the unique capabilities for detection and identification of trace amounts of chemical and biological material on surfaces, in water or other liquids, or in aerosols or gases. Photon Systems has been a major leader in the development of these deep UV Raman and fluorescence methods and their implementation in miniature fieldable instruments.
This work has been sponsored by government funding from NASA, DOD, EPA, and NSF as well as internal funding and funding from various private industrial companies. As a testament to these efforts, Photon Systems was selected in 2014 to supply its 248.6 nm laser to power the first deep UV Raman and fluorescence based instrument ever to be flown in space. The instrument is called SHERLOC and will be one of two instruments on the distal end of the arm of a large planetary rover, similar to the present Curiosity Rover, to be flown to Mars in 2020. Photon Systems is a co-investigator on this 2020 mission with Jet Propulsion Laboratory.
Photon Systems has major collaborations with large pharmaceutical, food, and chemical manufacturing companies (Pfizer, DuPont, DOW, etc.) to develop and supply instruments using these deep UV methods for cleaning validation of manufacturing equipment, product quality testing, as well as product development R&D.
In addition, Photon Systems has developed several specialized custom instruments for application to detection of trace chemicals and microbial material in very harsh environments from the deep Ocean to Antarctica and the Arctic.  Examples of these instruments are shown below.  We are interested in engaging with you to develop and instrument suited for your specific application, whether it is Mars, Europa, or in your factory or laboratory.  Please call or email us at 626-967 6431 or r.reid@photonsystems.com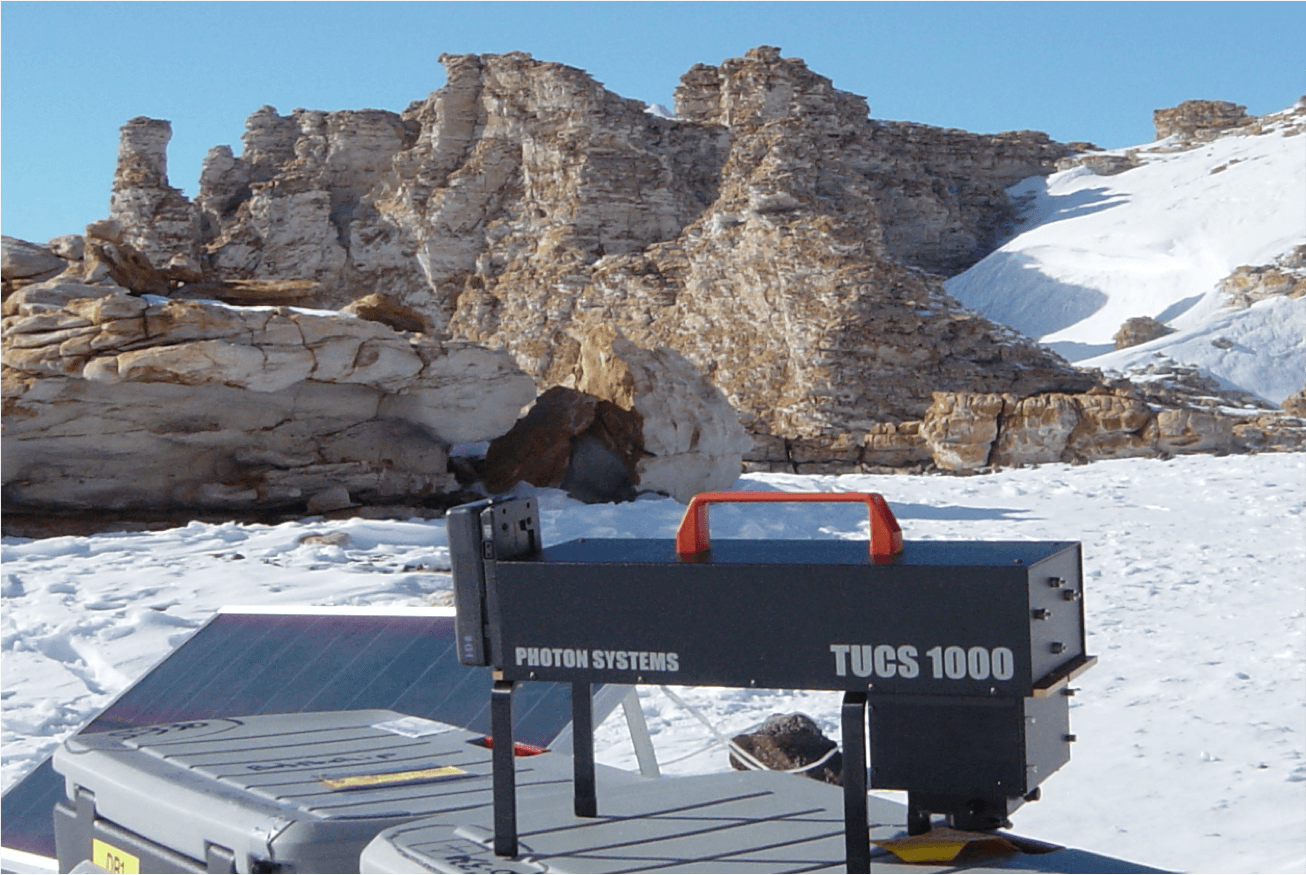 Keep informed about the latest deep UV developments at Photon Systems by joining our mailing list.
1512 Industrial Park St. Covina, CA 91722-3417