First responders and government agencies need to detect increasingly smaller concentrations of chemical and biological materials in water, in air, or on surfaces at increasingly larger standoff distances and at increasingly smaller instrument SWAP/C.
Deep UV methods including resonance Raman and native fluorescence have demonstrated these capabilities over the years, but only using large laboratory instruments not suitable for convenient field use or for being hand-held. These deep UV methods have demonstrated the ability to perform detection in full daylight and standoff conditions and at higher sensitivity and specificity than is possible using near UV, visible, or IR methods.
What differentiates the STANDOFF 200 from other instruments is the ability to perform these measurements in very small, lightweight, low power, and low-cost fully integrated instruments and analyzers where excitation is below 250 nm, which enables fluorescence-free Raman and Raman-free fluorescence of targeted analytes.
The STANDOFF 200 Analyzer is the first and only fully integrated real-time deep UV Raman and fluorescence analyzer instrument, providing complementary and confirmatory testing in a single handheld device.
Now you can identify a wide range of unknown chemical and biological materials on surfaces at standoff distances of 1 to 5 m, in the field, in real time, and in full daylight conditions in a single, hand-held instrument. The Photon Systems STANDOFF 200 analyzer employs two complementary optical methods, deep UV Raman and fluorescence spectroscopy, without any optical interference from ambient light or due to Raman and fluorescence spectral overlap.
The STANDOFF 200 is a fully self-contained hand-held point-and-shoot analyzer with ATAK and MFK compatibility which contains a deep UV laser and control electronics, auto-calibrating spectrometer, autofocus telescope for targets from 0.6 to 5+ m, single handed control, wide and narrow field of view context images, and embedded computer with on-board data processing and CBE library and display showing context information and target identification.
Please note:  The STANDOFF 200 is not yet fully released, but it is coming soon!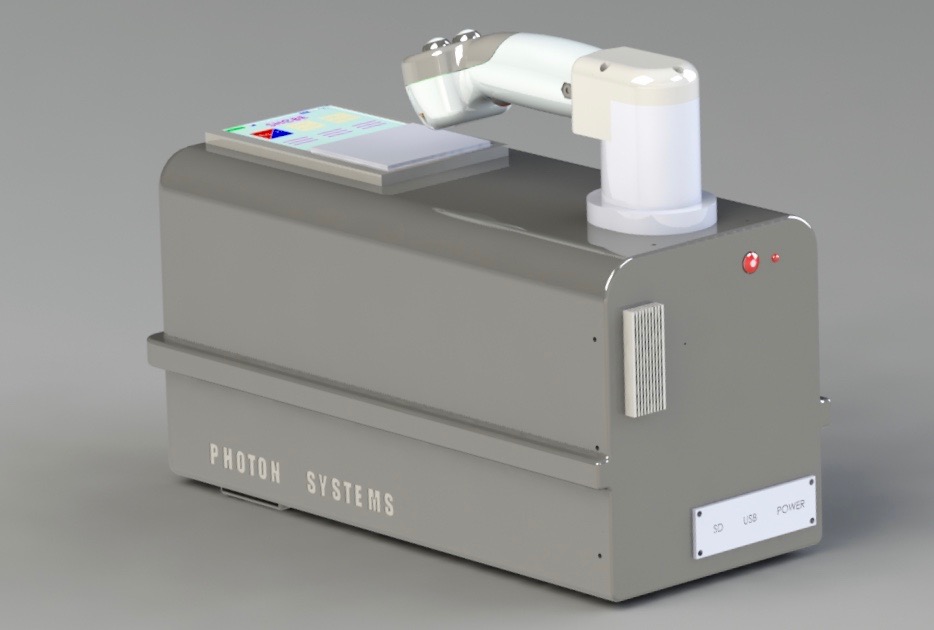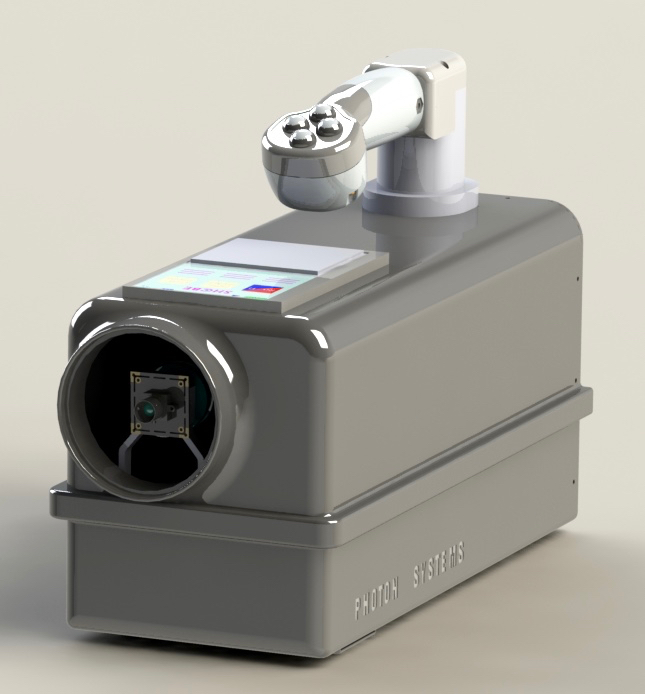 Real-time, in situ, assessment of suspicious powders and substances on surfaces is an important capability needed by war-fighters and first responders. It is also important to be able to perform these assessments without contact with the suspicious substance or use of reagents.
Because of the shortfalls of IR and visible systems for standoff detection, shorter wavelength optical methods continue to be attractive to fill the detection CONOPS gap of sensitivity, specificity and standoff.
Keep informed about the latest deep UV developments at Photon Systems by joining our mailing list.
1512 Industrial Park St. Covina, CA 91722-3417