Photon Systems' hand held sensors are trace chemical and biological sensors that cover a wide range of field, factory, or laboratory applications.
These sensors are used for environmental sensing as well as process quality and cleaning validation control in factories for manufacturing food, pharmaceuticals, semiconductors, and much more. They employ excitation of samples in the deep UV where the spectral regions for Rayleigh and Raman scattering, and autofluorescence occupy different regions of the spectrum. Their deep UV operating conditions enable far more sensitivity and specificity in detection of trace variations or contaminations on surfaces.
These sensors can also be fitted with liquid samplers, flow cells, or windows to look directly into mixing or bioreactor growth chambers or to inspect manufactured product or production surfaces for product quality control or equipment cleaning validation.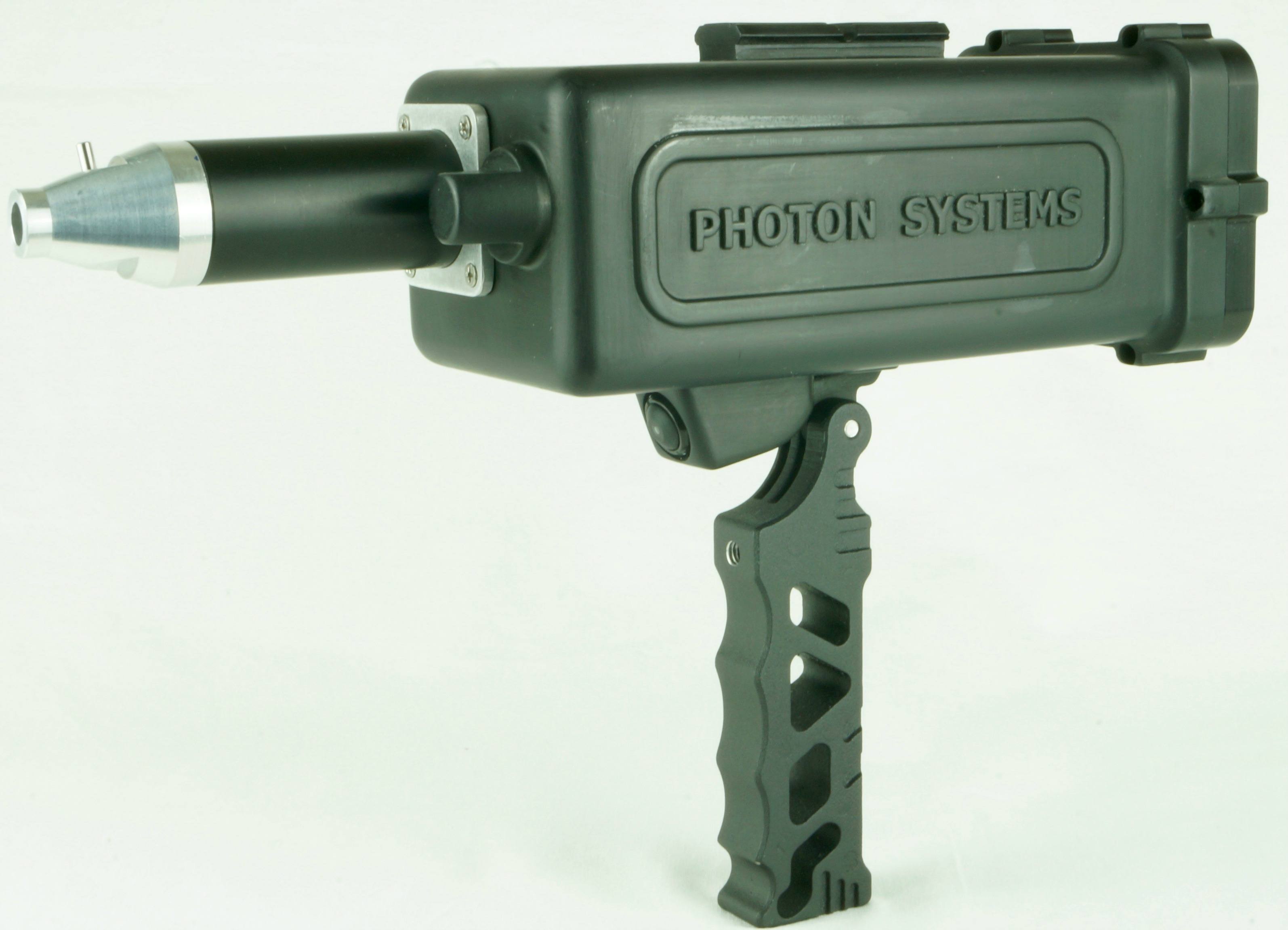 Using DUV fluorescence, the handheld TraC detects a wide range of chemicals and contaminants on surfaces.
The TUCS 1000 is a handheld instrument for laser based detection of trace chemicals in the fg or pg/cm2 concentration range.
The STANDOFF 200 Analyzer is the first and only fully integrated real-time deep UV Raman and fluorescence analyzer instrument, providing complementary and confirmatory testing in a single handheld device.
Keep informed about the latest deep UV developments at Photon Systems by joining our mailing list.
1512 Industrial Park St. Covina, CA 91722-3417